You can call our highly experienced clinical team if your child, teenager or family is going through difficulties.
To assist you in giving your baby the healthiest start possible, we are pleased to offer lactation support services. 
This Patient Portal is provided by Center for Pediatric Medicine for the exclusive use of its patients and authorized parents, legal guardians, and other caregivers.

Welcome
To Center For Pediatric Medicine
We pride ourselves in being an exceptional Pediatric Office where your kids come first.
We provide the highest quality medical care, individualized treatment by the country's leading experts, and in the shortest amount of time. Each patient is assigned an experienced team member to handle all medical issues.
Dr. Magner gives such special attention to my 7-year-old daughter. We've been with her since we moved here (my daughter was almost two). A great doctor who gives very useful advice. Asks us the right questions. She gets it and lets us ask and makes us feel comfortable discussing anything. We highly recommend Dr. Magner and the staff at Center for Pediatric medicine.
We love The Center for Pediatric Medicine. We just had our second baby and received wonderful care at Danbury hospital by our pediatricians. I have an adorable picture of Dr. Golenbock holding our son up to see the new baby in her bassinet. You can tell he loves what he does.
My 4-year-old daughter with special needs and I had a great visit with Dr. Machado last week. It was our first visit with this doctor. Dr. Machado took the time to review my daughter's chart and familiarize herself with her medical issues in advance. As a result, we had a very smooth visit and all my questions were answered.
Not only was I a patient of Dr. Golenbock and Dr. Magner growing up, now both my kid are. I love this place for their outstanding doctors, flexible hours and knowledgable staff. All the nurses there are so amazing! I especially LOVE Dr. Machado. She is always so proactive, on time for her appointments and really gives it all. With two locations as well, this place is perfect in my eyes.
I love this place for my kids!!! I will never need to go to the emergency room!!! They are open on weekends !!!Great doctors!!! Trusted place!!!I
3 kids and 17 years, I still love this office. They have accommodated my kids at every stage, and continue to do so.
Pediatrician ✅ : Great place and very nice people in the practice.
Monday - Wednesday 8:30 a.m. - 9:00 p.m.
Thursday - Friday 8:30 a.m. - 5:30 p.m.
Saturday 8:30 a.m. - 2:00 p.m.
Sunday 9:00 a.m. - 1:00 p.m.
Memberships & Affiliations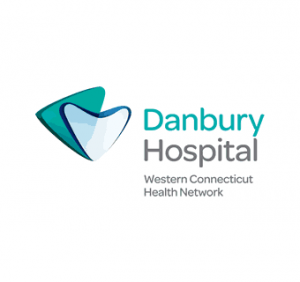 Our Family Caring For Yours
At Center for Pediatric Medicine, our family takes pride in caring for yours. Since 1992, Center for Pediatric Medicine has provided families in the Greater Danbury area with high-quality, comprehensive, and personal medical care for children, adolescents, and young adults ages birth through 21.