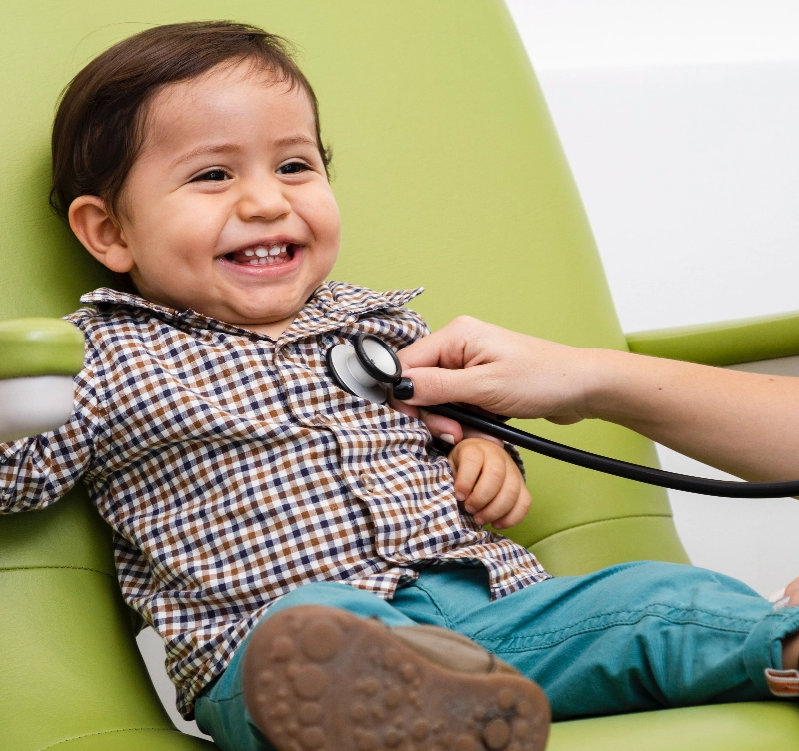 Welcome to Center for Pediatric Medicine. We are looking forward to meeting you!
Our family takes pride in caring for yours. Since 1992, Center for Pediatric Medicine has provided families in the Greater Danbury area with high-quality, comprehensive, and personal medical care for children, adolescents, and young adults ages birth through 21.
CPM provides sick care 362 days a year, including evenings, weekends and most holidays. We offer some of the most flexible office hours in the area. After hours, one of our providers is available for 24/7 urgent calls.
Our Pediatricians are all board certified and offer many years of collective experience. Along with our certified PA's and APRN's, CPM offers the right provider for each patient.
Center for Pediatric Medicine is a recognized Patient Centered Medical Home. We want to be considered as a total resource for your children's healthcare needs.
Office Hours
Same-Day Appointments
If you are seeking a same day sick and or wellness visit, please contact our office now.
Media
Patient Portal
Complete the form and one of our CPM staff members will call and provide you more information about the practice and the journey you will embark with us!
Classes / Events
CPM offers prenatal newborn classes. Classes have limited space each month.
Renowned Medical Team
Express Virtual Registration / Check-in
Please note, during inclement weather, our staff will do their best to contact patients and confirm or cancel appointments.
Thank you for considering CPM for your family's healthcare needs.
*A CPM staff member will contact you to finalize registration.
DISCLAIMER: If you are experiencing a medical emergency, please call 9-1-1. One of the CPM staff members will be contacting you shortly.
If you need immediate assistance we suggest calling the office as it may take a staff member up to 24 hours to return your call.
Please note: A team member will only be following up with your request during our normal call center hours: Monday – Friday 8:30 am – 5:00 pm.
After you pre-register with the practice, one of the CPM staff members will be contacting you to complete your registration.
If you are a patient who is transferring into the office call our medical records team, 203-790-0822 ext. 201 and submit your past medical health records and immunizations. Once your records are submitted to the office you will be able to schedule your first appointment. You can drop, mail, and or fax your records to 107 Newtown Road, Suite 1D, Danbury, CT 06810, fax (203-790-1808). Our waiting rooms are currently closed due to COVID-19, please call the 203-790-0822 option 2 and a staff member will provide you access to enter the facility
If you are switching to CPM, please make sure to complete the transfer form below and send it to our Medical Records department as soon as possible. Having this information transferred quickly will allow our staff to schedule your child's first appointment with ease and reduce any delay in your child being seen. Having access to your child's health history ensures our providers are able to provide the best quality of care.***
Once your transfer form is received, you will receive:
FOLLOW UP CALL FROM CPM TEAM TO COMPLETE ENTIRE REG.
A CALL TO FOLLOW UP WITH MEDICAL RECORDS TO ENSURE THE RECORDS HAVE BEEN SUBMITTED
ONCE WE HAVE YOUR CHILD'S HEALH RECORDS, YOU MAY SCHEDULE YOUR CHILD'S FIRST APPOINTMENT.
Thank you for considering CPM for your family's healthcare needs.
*For more information to help make your first visit to CPM a pleasant one, please refer to our Patient Experience page.